So everyone's heard of Australian wine. And I know that I'm the only person in the world who doesn't like wine. There's an irony inherent in me being on a madly expensive wine tour with a private driver that I appreciate.
We set off with Mary Anne from Taste of South Australia on our trek to the McLaren Vale with Jon and our friend James. It's beautiful, rolling countryside with vineyards and birdsong and every now and then, a randomly frolicking critter.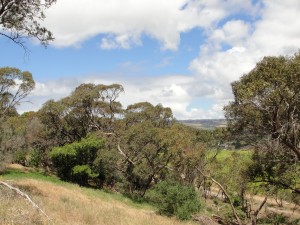 And, of course, tacky tourist photo ops:
We went to about half a dozen vineyards, had several fantastic meals and I ended up actually finding a sparkling white wine or two that I was willing to taste without making what is deemed as "THE FACE" (it involves an expression much like sucking on a lemon).
Jon and James, on the other hand, were pleased as punch and we all ended our afternoon here: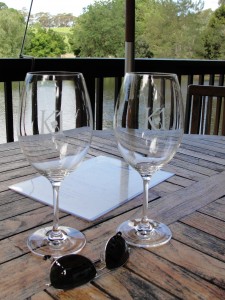 Next up, the wild and wonderful creatures of Kangaroo Island!