Back in my early 20s, I entered a contest online on a local magazine. Totally forgot about it and life went on. A few weeks later, I got a notice for a package from Canada Post. I was somewhat perplexed – I hadn't ordered anything, and didn't have any special occasions coming. When I opened it, it was a prize pack from the contest I had entered. Nothing spectacular – a book about a girl boxer movie (not the Hilary Swank one, WAY prior to that), a CD, a $5 gift card, and a couple of pens. I know – not exactly the lottery, no?
I gave the CD and book away, used the gift card, and put the pens in my purse. But a light went off in my head. I hadn't done anything for this. I didn't have to work for it, pay for it, trade for it. I had just filled in a form online, and then free stuff magically appeared at my door. This was just a few odds and ends…but what else was out there??
And so, my friends, it began. Those of you who know me know that one of my catch all phrases, and something that encapsulates my lifestyle, is 'what you do all the time matters more than what you do once in awhile'. And what I do all the time, you see, is enter contests. Somewhere around 70 a day. Every day. Weekends and holidays included. You know what this girl was doing Christmas Day, before she was allowed to have her turkey? That's right.
And you know what else? It pays off. Big time. 70/day works out to approximately 2100/month. It's a simple numbers game that when you enter that often, consistently, you're bound to win. A lot.
What have I won?  A flat screen TV, when they had just come out. A new computer, which, naturally, I used to enter more contests. My honeymoon, where we ended up going on a trip to New Zealand when we had figured on going camping with the meagre funds we had. $7500 in travel credit to go anywhere in the world, which culminated in three glorious weeks in Tuscany, staying at the nice hotel rather than the one we would have chosen, and a stopover to see friends in London.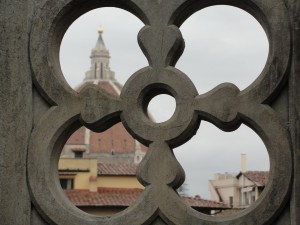 Front row concert tickets, enough movies that I rarely pay for them anymore, and lots of truly random stuff. An NFL player signed football, wrapped in brown paper, was delivered by our very confused mailman one year before Christmas. It went to the toy bank for some very needy, likely very delighted child.
Other people get bills in the mail. I get random packages, and am known to call home when I'm away to see what came that day. I probably win once every week or two, anything from a DVD to a fabulous trip somewhere or tickets to a concert I've been dying to go to but can't afford.
I see entering contests as an investment in the lifestyle that we want but can't juggle financially alongside our mortgage and toddler. Yes, it's 45 minutes less sleep in the morning. Yes, it's INCREDIBLY tedious. And yes, I get a TON of junk mail. But since I get to go through it on glamourous vacations that I could never otherwise afford, I'm totally okay with that.
You want to do this too, you say? I get that a lot! It can work for you too. The key is persistence.
Here's a synopsis of how I do it. Note that there is a whole underground community of contesting folks and everyone has their own style. Find what works for you and do it.
To find the contests to enter, I use www.contestcanada.com (which is a pay site – $25/year – but has a free one month membership) and www.contestgirl.com, which is a free site that has a good blog contest section. There is also another good site at http://forums.redflagdeals.com/contests-f34/
I also use a form filler called Roboform which is free to download and you can find it with a Google search.
Some of the local ones** I enter (fewer entrants = better odds to win!) are the online sites for the local radio stations, newspapers, magazines and TV networks.
**most of these require you to create an account – you only need to do it once.
There's no magic formula, and no 'blessed by the fairies' type of luck. It's basic, dogged, unflamboyant persistence. What you do all the time matters more than what you do once in awhile. It's like working out…if you do it every day for six weeks, you'll see some amazing results. If you enter 70 contests a day, you will win. Simple as that. If you get bored two weeks in, when you haven't won anything yet (and most of the contests haven't even closed yet), you will not win. You need to keep doing it, day in, day out, even if the payoff isn't right before your eyes right away. It's hard in our instant gratification society, but that's what you need to do.
Please note that first and foremost, (PAY ATTENTION NOW!!), contests in Canada are *FREE*. The only thing you might pay (depending on the contest) is air taxes, and that's AFTER you're in touch with a bonafide travel agency and AFTER you've gotten your e-tickets. If you get a call from a US number saying you've been 'chosen' and they need your Visa number, hang up. .(Once you know contest law in Canada better, you can lead them on and traumatize them, which is what I do).
If you've legitimately won something, you'll get it in writing, usually with a release form (either by email, fax or mail), and if the prize is over $200, you'll have to answer a skill testing math question. Those are some of the Canadian contest regulations, and they apply to any contest for residents of Canada, regardless of whether the company is Canadian, American, or international. Feel free to email me with questions –one thing I know a lot about is winning! (And the inverse, which is contest scams).
Here are some tips:
*pick a time of day and always enter at the same time. It creates a habit and then it's easier to continue.
*if you don't know what the company does, makes, or sells, you probably shouldn't enter. That way, scammers live.
*do something else at the same time…it's really very, very boring. Talk on the phone, listen to the radio, whatever works for you.
*pay attention to the rules. If it says you can enter once a day, enter once a day. Or once a week. Or whatever. If you need to be a certain age or doing a certain job to be eligible, make sure you meet the criteria. There's no bigger bummer than getting a win only to be disqualified.
*don't enter for things you don't actually want. It's bad contest karma. (And for those of us paying attention, the football I won and gave away was a third runner-up prize. I genuinely wanted the grand prize that I didn't win – a trip to the Superbowl!)
*set up a separate email address, check it religiously, and make sure to keep your filters low so that you don't miss anything.
Happy winnings!
I want to know, readers – what have you won (if anything)? And if not, what would you like to win?