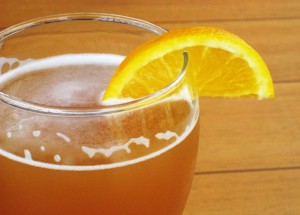 Somehow summer feels like a different place…even though the surroundings are the same, the mood and feel is completely different.
Things I love about Vancouver in the summer:
1) Theatre Under the Stars
Every summer, I go to Theatre Under The Stars in Stanley Park and watch a musical under the starry skies…you start out incredibly hot in the sun and then as the sun sets and you're focussed on the performance, you find yourself chilly. The performances are always high quality, the tickets are reasonable and the whole experience is magical. This year's performances are Legally Blonde and How To Succeed in Business.
Get tickets at www.tuts.ca and come with me!
2) PNE
Mini donuts. Fantastic concerts free with admission, under the blue Vancouver summer skies (going to see Great Big Sea this year – SO excited!). I love wandering around the Marketplace and seeing the new (and sometimes weird) gadgets and gizmos, and sometimes can get my Christmas shopping started early. It's a huge, huge summer fair and it's brilliant. They also have the famous prize home lottery, where for $25, you get a chance to win one of a bunch of brand new cars, or the grand prize of a professionally designed and built house (an ACTUAL house), fully furnished, on a lot in one of a variety of BC locations. You have to be a BC resident to win, so the odds are fairly good. And we all know how I feel about winning, so it's one of the few lotteries that I actually enter and pay for. The whole experience is quintinessentially Vancouver and one of my favourite things every year.
More about the PNE at www.pne.ca .
3) Long lazy walks around Burnaby Lake.
Burnaby Lake is my go-to spot for needing to think out my thoughts. 'Think a deep think', as I believe Winnie-the Pooh once said. Now that I have a toddler, it tends to involve a lot more sidelines to the edge of the path to investigate whichever random twig or leaf caught her attention. But once she's gotten some running out of her system, I can pop her in her stroller for awhile and meander through the paths, with just the sounds of birds chirping and the odd jogger running by for company.
4) My annual birthday BBQ
The birthday BBQ has become a tradition and keeps getting larger…it's both the start of summer and (as mentioned previously) my own personal new year's celebration. As the years have gone by, there are more small people and more catching up to be done – it's funny how much harder it is to connect for a coffee these days than it used to be!
5) Longer nights
I love just sitting out in the yard once Kate's asleep and reading a book or a magazine or chatting about the day with Jon…we're both so much more relaxed and things flow so much better. And this is the first time we've had our own yard, so it adds another dimension of mellow.
6) Fresh raspberries. And strawberries. And blueberries.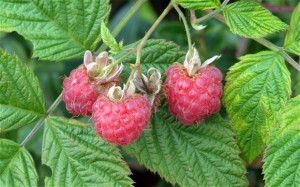 LOVE berries. And now that I have garden space, I can actually grow them in the yard, which is magic.  Raspberries taste like tiny bites of summer, and now I can wander outside and get them whenever I want! And Kate is learning the joys of eating berries straight off the bush (hopefully with the bugs blown off).
7) Relaxing laid back summer days.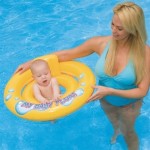 Even workdays are easier (though I'd much rather be outside playing!). Clothes are less formal, lunches can be eaten outside on the grass, and everyone is in a better mood. Ah, summer.
What do you love about summer (in Vancouver, or in general)?