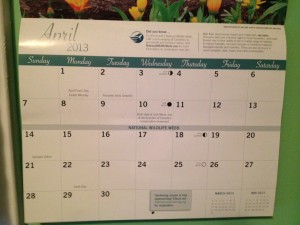 There are two months that seem to galvanize me into action: April and September. September is a flashback to the waning of summer and going back to school…the transition from sunny Tuesdays eating watermelon on the beach to the smell of crayons and freshly sharpened pencils. And gym strip. But that's a whole separate (and pungent!) discussion.
The other month that gives me an impetus to get stuff done is April. One would think that it would be March, since that's technically when spring begins, but March is only halfway springy. By April, there's no debate that it's winter (despite half of Canada still being in the negative temperature digits). In BC, the daffodils are out, birds are starting to twitter you awake (remember when twitter only had the single meaning?), and days have gotten long enough that it's not dark when you leave for work and equally dark when you get home!
How I start is to go for a walk at one of the local parks and do a 'state of the union' conversation in my head. It goes something like this:
"Self, how am I feeling about blogging? Where do I want the blog to be a year from now? Two years from now?"
Once I've gotten straight where I want to be in two years, or five years, or whenever, I can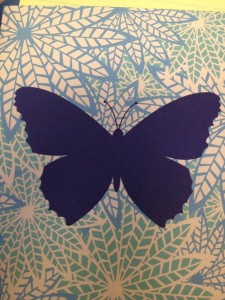 then work backwards. So, for an example, let's use this blog. I began it approximately two weeks ago. Two years from now, I want to have 1000 readers. How am I going to get there from here? Well, let's work backwards. What would I have done two years from now that got me to the magic number?
For example:
*I would have been very active on Twitter and Facebook
*have held a bunch of regular giveaways
*posted regularly, twice a week
*made some PR connections through approaching companies to sponsor my giveaways
*gone to some blog conferences and met other bloggers and done some reciprocal posts on their blogs.
So, to make that happen now, those are the steps I need to take. My first blogger conference is April 30th – we're on our way, people!
So when you're stuck on how to move forward or how to get where you want to go, imagine that you've been completely successful two years from now. Then go through the steps you must have taken to get there. It's almost like you're remembering things that haven't actually happened. A little '1984' and a little uncomfortable until you've done it a few times, but it works.
So on that note, guess I should go work on some tweeting!